Dr. Spinos has 28 years of chiropractic experience and has previously been honored as Johnstown's Best Chiropractor by the Johnstown Magazine. Dr. Spinos uses the latest in chiropractic technology in caring for you using the Impulse iQ ®. This technique is gentle, safe, and effective.
Call us today at 814-419-8445 to learn more and make an appointment!
Our
Location
1000 N. Center Street | Ebensburg, PA 15931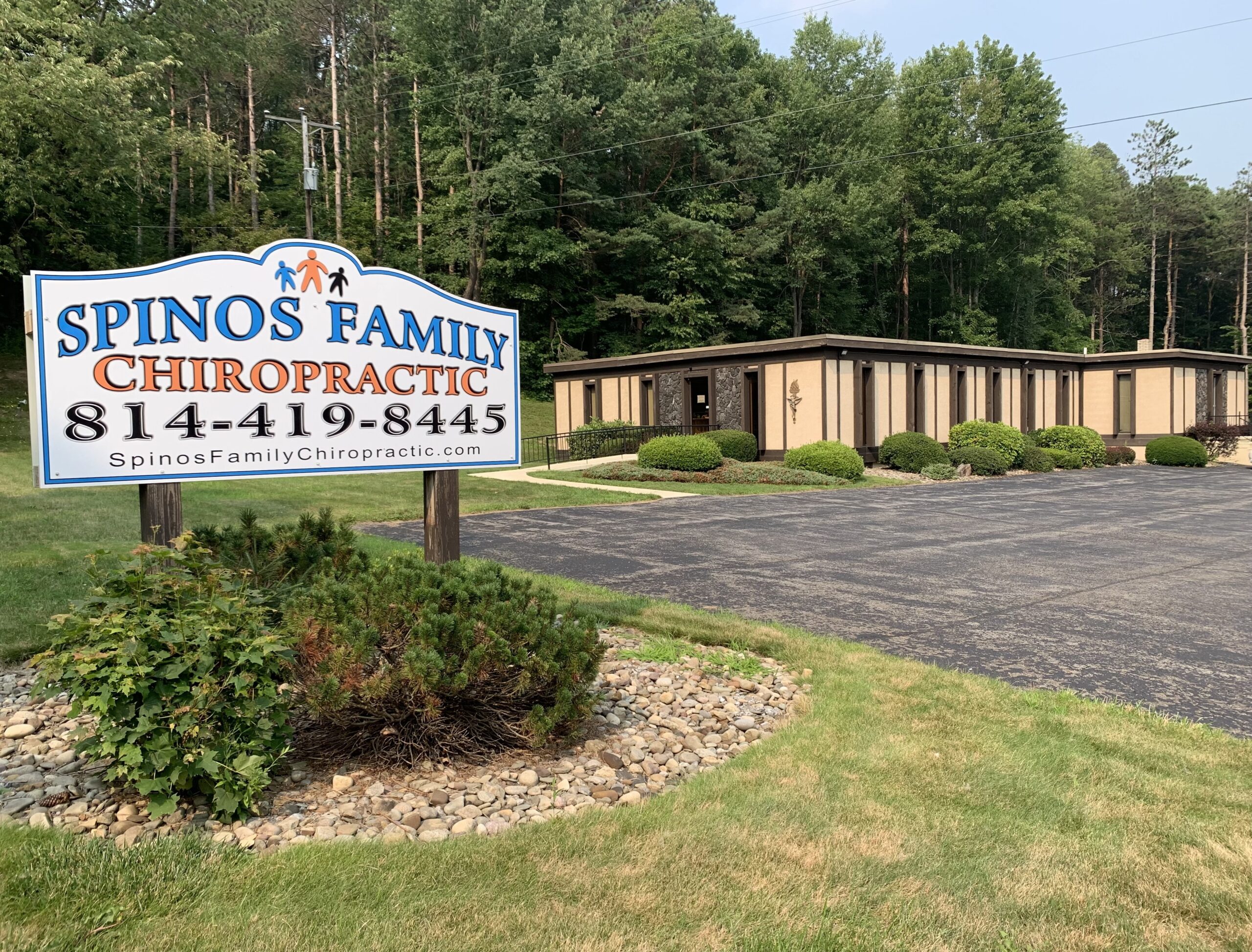 Hours
Monday: 8:00 AM – 5:30 PM
Tuesday: 8:00 AM – 5:30 PM
Wednesday: 8:00 AM – 5:30 PM
Thursday: 8:00 AM – 5:30 PM
Friday: CLOSED
Sat-Sun: CLOSED
TESTIMONIALS
Happy
Patients
See what they had to say.

All materials on this website including but not limited to text, copy, images and photographs are provided for informational purposes only. This website and related materials are not intended to be a substitute for professional health advice, diagnosis, or treatment. | Good Faith Estimate notice
1000 N. Center St., Ebensburg, PA 15931

1000 N. Center Street
Ebensburg, PA 15931
Tel: (814) 419-8445